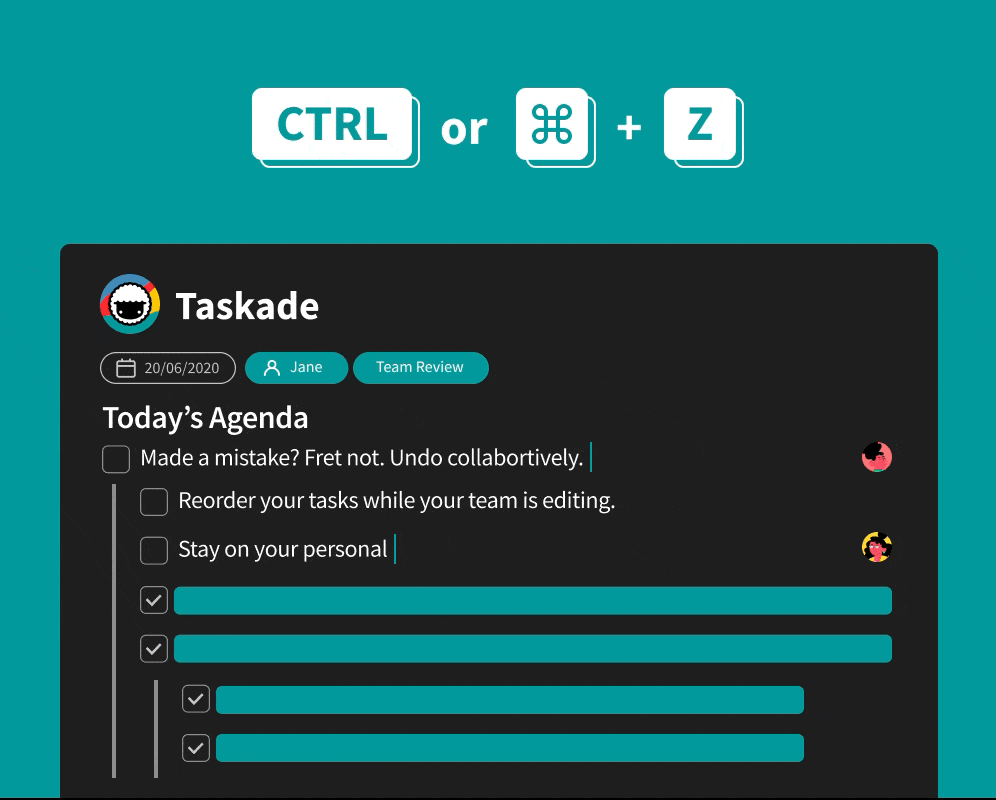 To undo a variety of tasks, you can use ⌘ + Z (Mac) or CTRL + Z (PC).
You can redo with SHIFT + ⌘ + Z (Mac) or SHIFT + CTRL + Z (PC).
You can also redo with ⌘ + Y (Mac) or CTRL + Y (PC).
Here are the tasks that you can undo with this shortcut:
Add / Delete Tasks

Add / Delete Blocks

Reorder Tasks

Fold / Unfold Tasks

Indent / Outdent Tasks

Style / Highlight Tasks

Hyperlink Tasks
Want to undo even more? Then travel to snapshot in time using our 📜 Project History feature!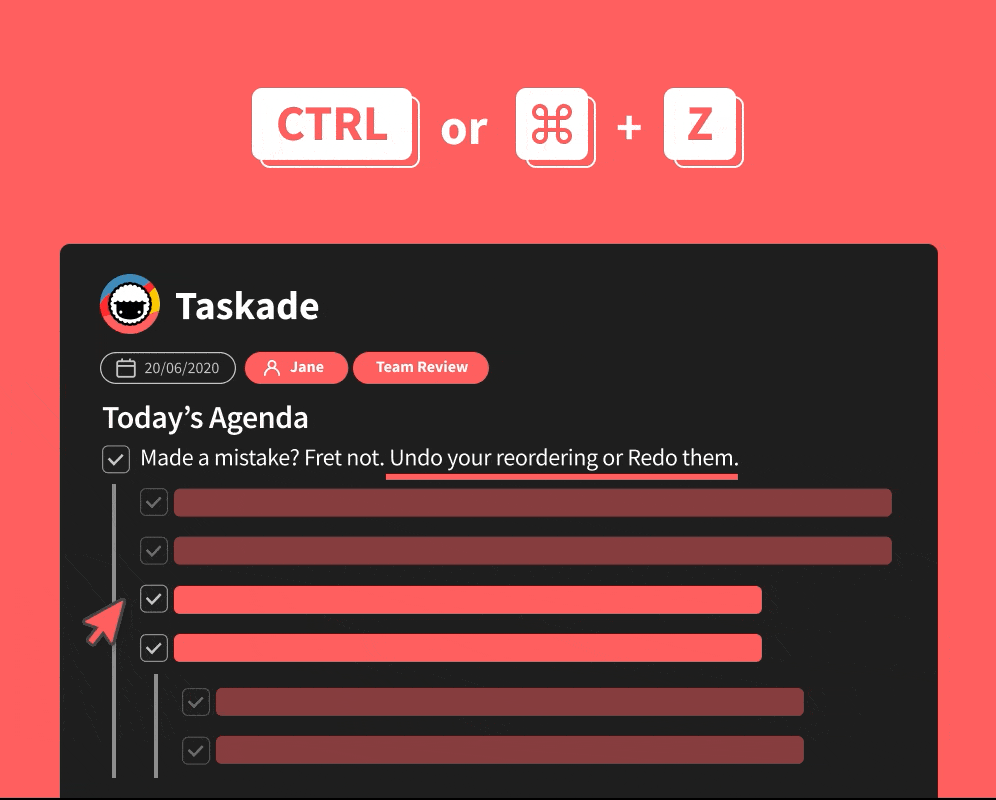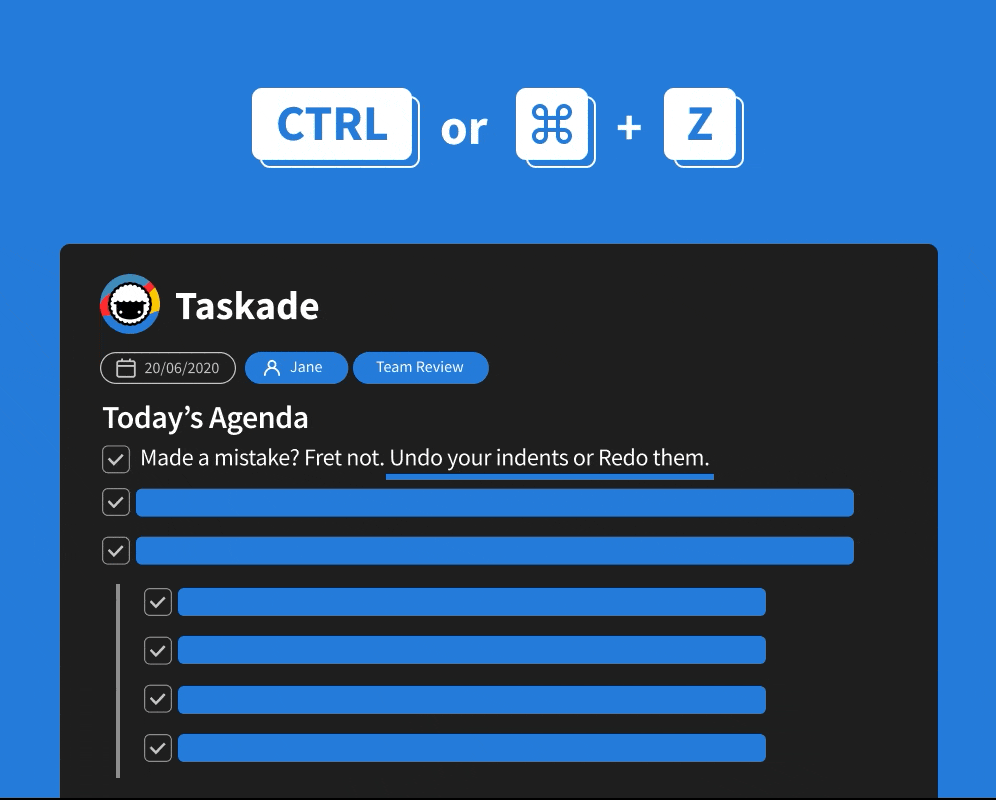 🎯

Get our Apps
😊

Questions or Suggestions?
Use Taskade with your team to start collaborating right away! Chat, organize, and get things done, together.