🤔 What Is Changelog?
Staying on top of every project, update, and conversation can be tough. That's why Taskade generates Changelog Emails that aggregate project edits made by other Project members. Check what's been added, edited, moved, or deleted.
Changelog Emails include the following edits:
➕ Added Tasks

✏️ Edited Tasks

✅ Completed Tasks

👤 The name of the editor (@username)

🔗 Project link/Workspace name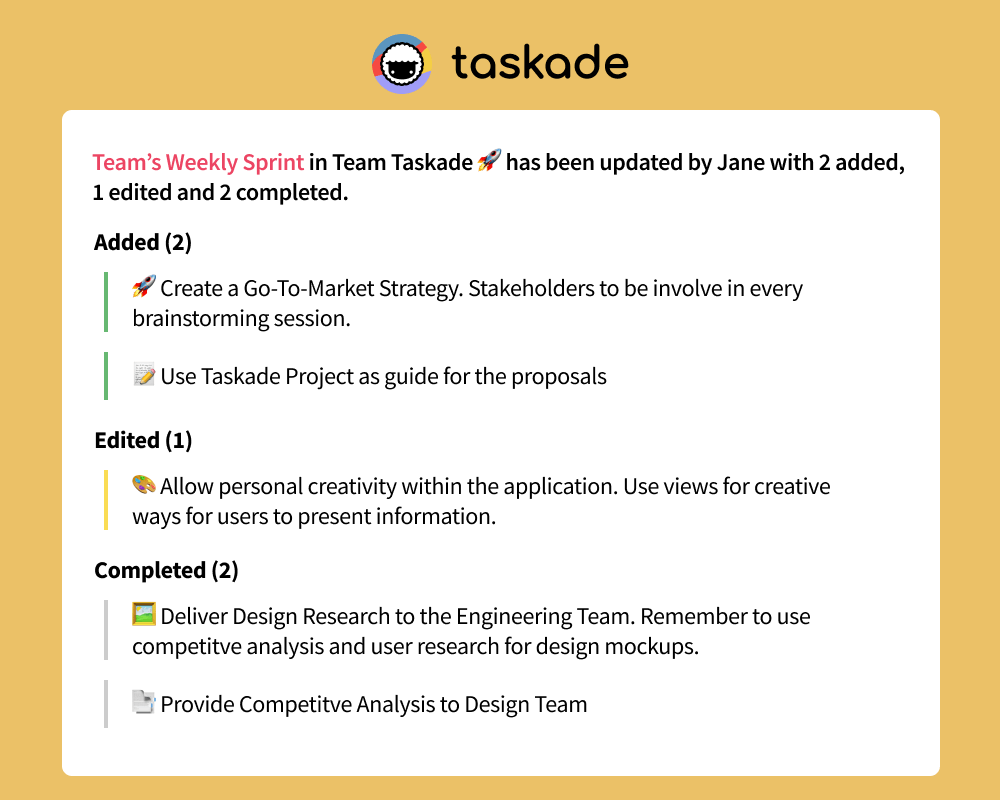 🎯

Get Our Apps
😊

Questions or Suggestions?
Use Taskade with your team to start collaborating right away! Chat, organize, and get things done, together.