Edit projects and task lists with teammates in real-time across both web and mobile. Your changes are saved and synced, securely and instantly, so you're always on the same page!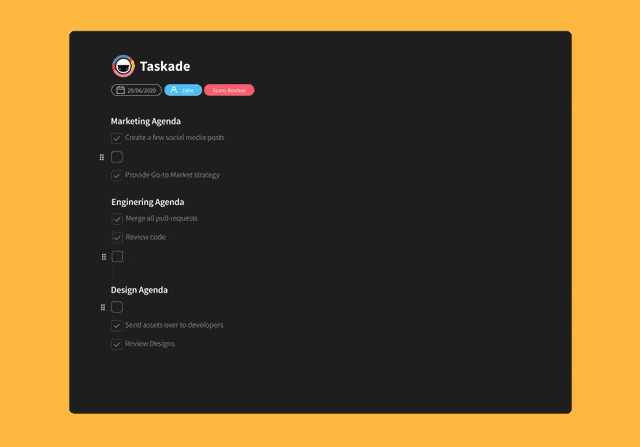 For some information on features that enhance the real-time nature of Taskade, check out our blog post here!
🎯

Get our Apps
😊

Questions or Suggestions?
Use Taskade with your team to start collaborating right away! Chat, organize, and get things done, together.